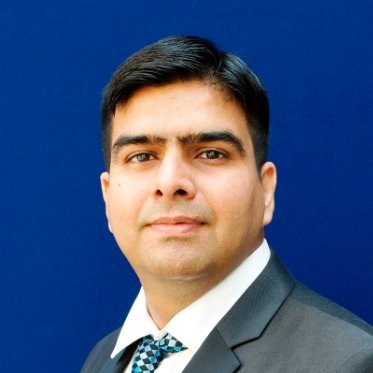 Sometimes a job fits like a glove. This is the case with Tushar Tomar (PhD, sMBA, CAPM), who joined PamGene in 2019 as Director of Scientific Research Services. "It is great that I can apply both my immuno-oncology and biomarker development knowledge and experience in scientific discussions with our clients and the development of PamGene's Iopener™, a diagnostic blood test providing a predictive score for the likelihood of a melanoma and NSCLC patient's response to ICI therapy.
Seeing opportunities
Previously, Tushar worked on cancer epigenomics at UMC Groningen and at the Dutch Cancer Institute, where he was focused on finding a biomarker that would predict resistance to chemotherapy treatment in ovarian cancer.  "When I was a PhD candidate at UMC Groningen I spent a countless number of hours on Western blotting. It would have saved me lots of time when I would have known about PamGene's multiplex kinase technology at that time", says Tushar.
"PamGene's technology is unique, and currently there is no other comparable technology that gives insight into both cellular signaling as well as phenotypic cell changes. It is amazing to experience that an increasing group of scientists, specifically in the immuno-oncology field, also see the opportunities I see."
Missing link
The opportunity to work with a diverse client group was one of the reasons for Tushar to switch to a career in the industry. "It is great to interact, brainstorm and provide solutions to research questions to clients from various fields. I'm very well aware of the struggles when focusing on getting insight into disease mechanisms. I love to inform fellow-scientists about our technology that pinpoints the kinase activity element, providing the functional layer and missing link in their study."
"I used to focus my work on oncology but now interact with scientists active in the fields of neurological disorders, dermatology, diabetes and cardiology. It is amazing being able to show and convince people of the potential of measuring kinase activity to gain new insights and identify kinases as druggable targets. And as an additional benefit I keep up to date on current developments and trends in all these different areas."