On February 18, 2019 PamGene has received the Certificate of Approval by Lloyd's Register for the ISO 13485:2016 for it's Management System.
PamGene has developed a blood-based diagnostic test with multiplex kinase activity profiling arrays to better predict patient response to checkpoint blockade immunotherapy because of the urgent need for response prediction to checkpoint inhibitor therapies.
Having now received the Certificate of Approval by Lloyd's Register for the ISO 13485:2016 Quality Management System, PamGene has its ISO certificate to provide in-vitro diagnostic assay services for the prediction of therapy response for oncological diseases through its Diagnostic Assay Services (DAS) lab. This is an important milestone for us, and the diagnostic services of PamGene will rapidly offer such a test for several therapeutic indications in immunotherapy field.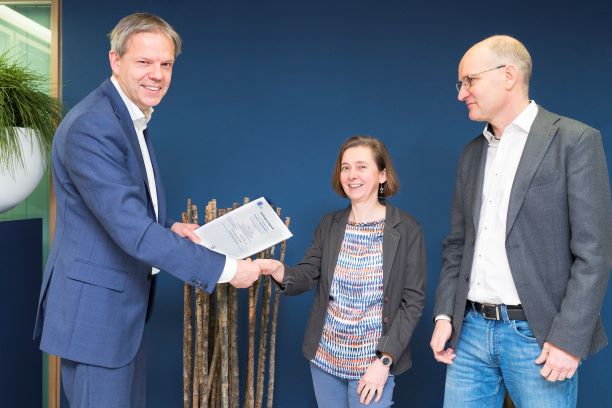 Blood-based diagnostic test to predict Immuno-therapy response in cancer patients
The kinase activity profiles from peripheral blood cells (PBMCs) has been shown to be a reliable predictive marker for clinical response to CTLA-4 and/or PD-1 blockade immunotherapy.  The first study results with 140 patients have been shown at ASCO in 2018. 
PamGene is further validating the blood test marker in a multi-center effort with >300 patients where samples are prospectively collected from anti-PD-1-treated patients in advanced melanoma and NSCLC. The kinase activity profiles are generated by analyzing phosphorylation signatures of PBMC lysates on a peptide microarray. The PamChip (PamGene, Netherlands) microarray comprises 144 different peptides derived from protein phosphorylation sites that are substrates for protein tyrosine kinases. Performance of the predictive model is described by correct classification rate (CCR), positive predictive value (PPV), and negative predictive value (NPV).